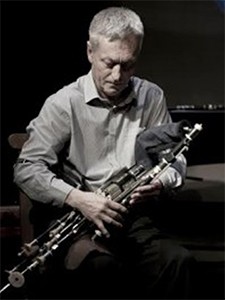 Born in Dublin, Ireland, Mick began his musical education on the Uilleann Pipes in the renowned Thomas Street Pipers Club in Dublin. His father Dinny O'Brien, a traditional "box" player, was also a constant source of tunes and inspiration. Mick recorded his first LP with his family when he was 13 years old. He later joined Na Píobairí Uilleann, an organisation founded to promote piping, where he absorbed hundreds of tunes and refined his technique. His playing can be heard on numerous recordings with artists such as The Dubliners, Frankie Gavin and the RTÉ Concert Orchestra.
Mick has toured extensively and given master classes throughout Europe and North America. His highly acclaimed solo CD of traditional Irish music; "May Morning Dew" was released in 1996.  In 2003, Mick released Kitty Lie Over along with fiddler Caoimhín Ó Raghallaigh. It was named No.1 Traditional Album of 2003 by Earle Hitchner in the Irish Echo.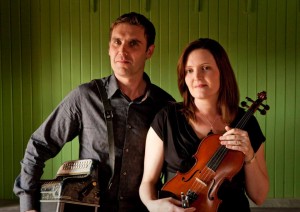 Paudie O Connor and Aoife Ní Chaoimh
Paudie O Connor and Aoife Ní Chaoimh are an accordion and fiddle duet from County Kerry. Their music is heavily influenced by the The Sliabh Lauchra musical tradition of East Kerry and North Cork. In 2014 they released the highly acclaimed album Didn't She Dance and Dance which paid homage to the their musical heroes such as Johnny O Leary, Padraig O Keefe and Julia Clifford. Paudie has also released the critically acclaimed solo album Different State and a duet album with Riverdance Uilleann Piper John O Brien. Paudie and Aoife have performed on numerous TV productions, most recently Tradfest TG4.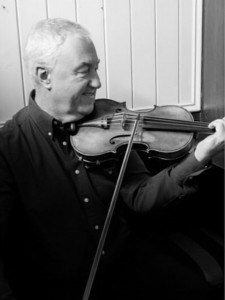 Fiddle
John McEvoy is a highly respected fiddle-player, composer and teacher based in County Meath. He has been described as "a supreme traditional musician"; one of Irelands finest fiddle players, recognised for his sensitive and rhythmical interpretations of the tradition. John has collaborated with many of Ireland's leading musicians, touring with Bakerswell, Kelp and Providence among others. His recordings include solo CDs 'Returning' (1999) and 'Irish Traditional Fiddle Music' (2012) and the much acclaimed duet album, 'The Kilmore Fancy'(2004), with his flute playing sister, Catherine McEvoy. In 2007 he released 'Pride Of The West', with flute player John Wynne, described by the 'Irish Examiner' as...indeed a gem.". He has toured extensively in Europe, New Zealand and the USA and is a founding member of the traditional group Gatehouse and a tutor at Scoil Samhraidh Willie Clancy.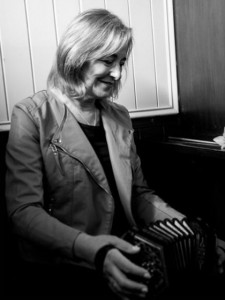 Guitar and concertina
Dubliner Jacinta McEvoy is an accomplished guitarist, concertina player and teacher. In 2009 she published 'Dancin' Time' and ,'An Damhsa' a folk and Irish dance resource pack for Primary schools. A frequent performer on TV and radio, she has recorded with a number of musicians including the late Chris Droney and was a founder member of the groups Turlough and Keeper Hill. She has appeared at a number of festivals with the all-female traditional group Macalla. Jacinta is much sought after as an arranger and accompanist and has performed throughout Europe and Ireland. She currently performs with Roscommon based group Gatehouse.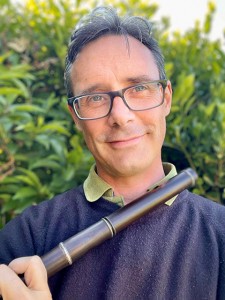 Tom Doorley was born in Dublin in the early 1970's and has been playing for many years in both Classical and Traditional music circles, in Ireland and abroad. In his younger years he received lessons from Vincent Broderick, Micheál Ó hAlmhain, Cormac Breathnach, the late Seamus MacMathuna and is heavily inspired by the music of Matt Molloy. After winning the All-Ireland flute competition he continued on with his studies in classical flute qualifying with an honours degree in performance in the Dublin Institute of Technology (TUD) and Trinity College Dublin. Tom further explored the development of his flute playing while studying with acclaimed flautists such as Julius Baker, James Galway and Marzio Conti in the Boccherini Conservatoire in Lucca, Italy. From his studies Tom has been developing a mix of methods in expressive tone, technique and interpretation in helping students develop their musical skills and musicianship.
After his studies he joined with the internationally acclaimed Irish traditional band Danú and performed professionally with them for fourteen years. He has toured the world performing Irish music and promoting Irish culture. As a recording artist he has recorded multiple albums and a dvd with Danú, Julie Fowlis ,and even featured on Disneys' movie soundtrack "Brave". He also had the pleasure in performing and recording with Irish singing legend Liam Clancy.
Tom currently lectures and teaches on the Irish traditional music course in Technological University Dublin (TUD). He currently holds the position as musical director of the National Folk Orchestra of Ireland (NFOI) where is composing new repertoire and developing exciting new ideas for this wonderful and vibrant orchestra. Tom recognises the importance of imparting his knowledge of music and sharing his experiences with students in helping them develop their musicianship and instrumental skills so as they can enjoy the richness and excitement of Irish traditional music.
Empty attachment or post type not equal 'attachment'
Alan Byrne is a traditional tenor banjo player from Dublin. His playing can be heard at sessions throughout the Fingal area and at festivals nationwide. Alan holds a senior all Ireland banjo title and has toured with CCE on several occasions. He is also one of the growing number of traditional musicians who has moved to Skerries in recent years.