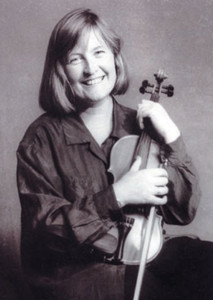 Máire O'Keeffe is a fiddle player, originally from Tralee, Co. Kerry but now living in Kinvara, Co. Galway. She learned to play the fiddle from Castleisland musician, Nicky McAuliffe and her many influences include the fiddle traditions of her native Kerry as well as the fiddling of Donegal and Clare musicians.
She has long had an avid interest in the fiddle music of Scotland, Shetland and particularly the fiddle and piano based traditions of Cape Breton Island in Canada where she was an artist in residence at the internationally renowned Celtic Colours Festival in 2009. Máire has given fiddle workshops all over the world including a nine-month stint during the early 1990s as a visiting Irish Traditional Music teacher in Australia.
For many years she was a fiddle tutor at the Willie Clancy Summer School and for the past number of years she has presented a much sought after "performance class" at the school where students are afforded an opportunity to listen to and interact with some of the legendary fiddle players in Irish traditional music.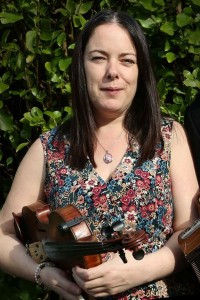 Music is Yvonne Casey's life.
Yvonne is from Corofin, Co. Clare. She grew up surrounded by the richness of Clare music and plays in a unique soulful style. Sitting in sessions from a very young age she discovered the joys of Doolin as a teen where she met and played with Kevin Griffin and Eoin O' Neill. In the 1990's the band The Ceili Bandits was formed and they recorded two CDs and toured Europe and the U.S. Yvonne recorded a beautiful solo cd in 2004 which included some of her own compositions. Although her first love is for traditional music she has also played and toured with trad-rock band Bushplant and singer songwriter Luka Bloom. Since then Yvonne has created her own music school in Clare while also being invited to play and teach at various festivals at home and abroad. Her recent collaboration with Accordion genius Dermot Byrne is charming audiences with their fresh new sound wherever they perform. Yvonne is currently recording a new album of mostly her own compositions to be released in 2018. A special treat in store for all music lovers!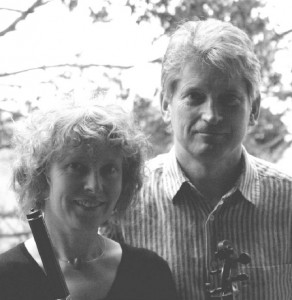 Tara Bingham comes from Co. Down and learned her early music from her father Leslie, also a flute player. She is one of a group of accomplished flute players who emerged from the greater Belfast area in the late 1970's, and is renowned for the tone and smoothness of her playing. Tara has played on a number of albums including Wooden Flute Obsession, Ian Smith, An Ghaoth Aduaidh and Lámh ar Lámh. She has taught classes and conducted workshops in France, Germany, Denmark, USA and Japan and at many Irish festivals and Schools, including the Frankie Kennedy Winter School and the Willie Clancy Summer School.
Dermy Diamond comes from Belfast, and learned his early music from local players in Belfast, Antrim and Down, such as Andy Dickson and Gerry McCartney.  Later, he and Tara traveled extensively across Ireland playing and learning, spending much time with musicians from West Clare, Cork/Kerry, as well as throughout the North, particularly Donegal and Fermanagh.  He has featured on several albums, including Thiar i nGleann Ceo (Albert Fry), Yahoo (Frankie Lane), and Pádraic Mac Mathúna (Live at the NCH). He was a participant in three Music Network tours, with, amongst others, Dolores Keane, John Faulkner, Paddy Keenan, Maighréad Ní Dhomhnaill, Fintan Vallely, Con Fada Ó Drisceoil and Charlie Harris.
In 2008 Dermy and Tara released a CD of their traditional music with Daithí Sproule entitled 'SeanChairde'.  See http://3scones.com/recordings/seanchairde/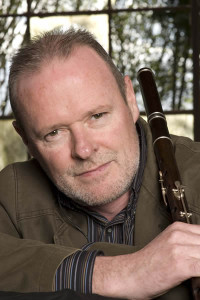 Born in Cork in 1961, Conal Ó Gráda has long been at the forefront of traditional Irish flute-playing and truly has one of its most distinctive sounds. A multiple All Ireland winner in his youth, Conal's debut recording 'The Top of Coom' in 1990 is still regarded as a seminal recording of flute-playing. Conal takes the basic elements of traditional music and forges them into a personal style which, once heard is unforgettable. His fast, rhythmically precise flute-playing has an earthy raucous tone reminiscent of the saxophone and is driven by a spirit from the true heart of traditional music. His second solo recording 'Cnoc Buí' was released in 2008 to widespread critical acclaim.
Conal teaches flute privately in his native Cork and is also a regular teacher at summer schools worldwide, including The Willie Clancy Summer School, Catskills Irish Arts Week and Blas. He is a co-founder of the flute band 'Banna Fliúit Loch Uí Bhogaigh' and is chairman of the traditional flute festival 'Cruinniú na bhFliúit...the Flute Meeting' which runs annually in Baile Bhúirne, Co. Cork. More recently he has begun playing with the band Raw Bar Collective, with whom he released a new CD in February 2011 called 'millhouse measure's'.
e-mail: ogradaconal@gmail.com
websites: www.conalograda.com, www.rawbarcollective.com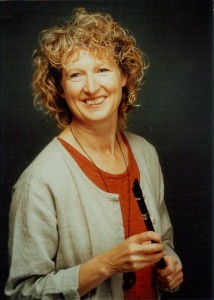 "Just about the best Tin Whistle player this century," is how the Irish Times referred to Mary in a recent interview.
She was born into a very musical family and began playing at an early age winning many awards in Oireachtas and Fleadh Ceoil competitions, including the All-Ireland Championships at Junior and Senior level.
In 1990, Mary, together with musicians Kathleen Loughnane and Dearbhaill Standun, formed the group "Dordan" whose particular and distinctive mix of traditional Irish and European baroque music has achieved wide acclaim, receiving the National Entertainment Award for traditional music in 1993. Dordan have recorded 4 CDs.
In 2000, Mary herself won the prestigious "Traditional Musician of the Year Award."
Mary Bergin's playing is a, "dazzling combination of technique and passion."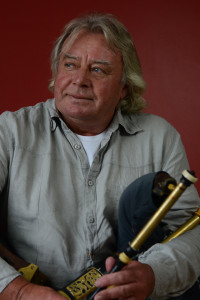 Joe McKenna – a pupil of Leo Rowsome, Joe has been a touring musician all his life. Joe is known for his mastery of the Uilleann pipes and his fearlessness in taking his playing to the edge. His playing retains much of the character of uilleann piping from the past but it is very much alive to the present. His music is big hearted, playful and fiery.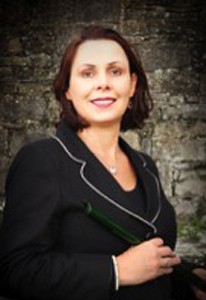 Andrea Gallagher grew up in Newhaggard, Lusk and started playing music at the age of 7.
Andrea's late grandfather Maurice Murphy passed on a love of Irish music with both spending many hours sharing the delights of wonderful tunes and airs while encouraging Andrea to enjoy and develop a deep respect and enjoyment of our traditional Irish music.
The great musician, Mick Mongey, was also a significant influence on Andrea during those precious early years of learning and she spent many happy years learning beautiful music from Mick while attending Kinsealy Comhaltas Branch.
Andrea has made great friends through her music particularly during the many years spent travelling with to Europe USA & Canada with Comhaltas Ceoltoiri Eireann.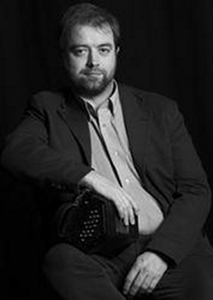 Concertina master Mícheál Ó Raghallaigh is a member of one of Ireland's most loved musical families in Co. Meath and he has been feted as a virtuoso since his teens, moving on to perform with many groups including Providence and 3-time All-Ireland Ceili Band Champions, 'The Tain Ceili Band'.
Mícheál is also a concertina teacher of vast experience and is widely sought after for his expertise and hands-on skills at many of the summer schools and workshops held throughout the country and overseas. Mícheál's concertina playing achieves a great balance of traditional sound and personal expression.
He has performed on radio and television both nationally and internationally, including 'The Mountain Lark', 'The Pure Drop', and other traditional music programmes. A seasoned traveller as well as performer, he has toured widely within Europe including the UK, Scandanavia, in addition to the USA and Canada.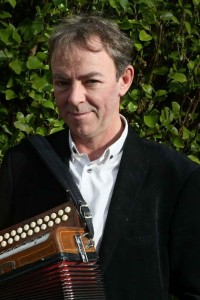 Dermot Byrne is one of Ireland's most outstanding traditional accordion players. For many years a member of Altan, Dermot performed, recorded and toured extensively with the group along with artists like Donal Lunny, Steve Cooney and Stephane Grapelli, bringing the beauty and joy of traditional Irish music to audiences all over the world. In other collaborations he has performed previously with Frankie Gavin, Sharon Shannon, and The Stunning along with many other outstanding Irish and international musicians. For his contribution to Irish music Dermot was chosen as TG4's Traditional Musician of the Year 2013.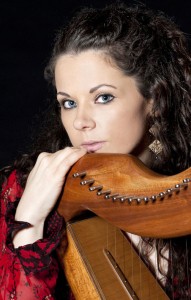 Michelle Mulcahy, from Abbeyfeale in Co. Limerick is considered to be one of Ireland's most adroit and creative harpers.
'Her revolutionary style on the harp is scintillating-played with power and panache, no concession to the complexity of the instrument, confirming her as one of the most significant musicians redefining harp at present'- The Living Tradition.
She is a regular performer and tutor worldwide and has toured extensively in Europe, United States, Canada, China, Australia and Vietnam. Michelle has three highly acclaimed albums recorded by American record label Shanachie and Irish record label Chlo- Iar Chonnachta. She was awarded the prestigious TG4 Young Musician of the Year in 2006 and was also awarded Female Musician of the Year in 2005 at the Live-Ireland awards in the United States and also in 2013 for her solo album Suaimhneas. She has also recorded with Bill Whelan and the Irish Chamber Orchestra on his highly acclaimed Connemara suite album on which she was a lead soloist. Michelle's solo harp debut album "Suaimhneas" was released under the Clo Iar Chonnacht label in 2012 and has been receiving worldwide acclaim as one of the top harp albums in Irish Traditional Music. Michelle has recently recorded 'The Reel Note' with her sister Louise and father Mick. The album has been awarded the prestigious award of Tradconnects Traditional Album of the Year.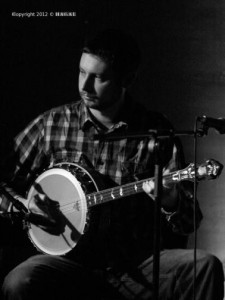 Conor was born in Scotstown, Co.Monaghan where he first attended music lessons at the age of five. Conor has recorded for various radio and television. He has completed his Masters in Traditional Irish Music Performance in UL after having graduated from his undergrad in NUI Galway. Conor features in a project which showcases the repertoire of his native Sliabh Beagh region entitled "Our Dear Dark Mountain with the Sky over it". In recent years he has played and taught at many festivals and summer schools throughout the country as well as assisting in organising the annual "Scoil Cheoil na Botha" festival in Scotstown.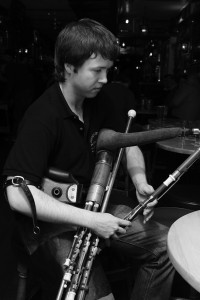 Caoimhín Ó Fearghail is a multi-instrumentalist who comes from An Rinn in the Waterford Gaeltacht. He started to learn the tin-whistle and uilleann pipes at an early age and is self-taught on flute and guitar. He is greatly influenced by the many great traditional musicians and singers from his home area, as well as numerous others he has met all over the country and abroad.
He has featured on a number of albums in the last few years playing various instruments, as accompanist from often than not, including onLá ag Ól Uisce, with his brother Seán and Tomás Ó Gealbháin. He is also featured playing pipes solo on The Rolling Wave, a compilation album issued by NPU (Na Píobairí Uilleann).
He has performed frequently at home and abroad, solo, with the group Danú, and also as a member of the group Caladh Nua.
He was the 2012 recipient of the TG4 Young Musician of the Year award (Gradam Ceoil TG4).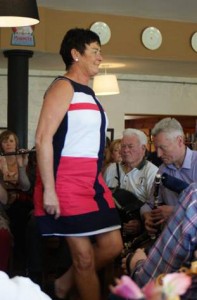 Dancing Tutor – hails from Newtowncashel in the South-West of County Longford, an area surrounded by Lough Ree. She grew up in a household where the love of music was endemic. Her parents Bridgie and James (Hanley), both unfortunately deceased, extended huge hospitality to musicians, dancers, singers, neighbours and friends. Her father played the fiddle and she started dancing at a very young age around the kitchen floor. At the age of ten she attended the Kitty Carberry School of Dancing where over a period of three years she won many championships. It was on meeting with Mick Mulkerrin in 1995 that her interest in Sean-Nós dancing started. Since then she has been teaching both Set Dancing and Sean-Nós Dancing at festivals all over Ireland, Europe and America.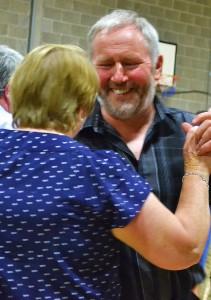 Dancing Tutor. Well known as a set dancing teacher, dancer and CéilI MC in North Dublin, Meath and Louth to name but a few. John was instrumental in establishing set dancing classes in Co. Louth and is the chief organiser of the Annual Termonfeckin Set Dancing Weekend in An Grianán, Co. Louth for the last thirteen years. John remains actively involved in promoting 'the sets' as well as the old style step dancing and along with many set dancers and musicians they travel to several venues in Germany, England and Italy giving workshop weekends.