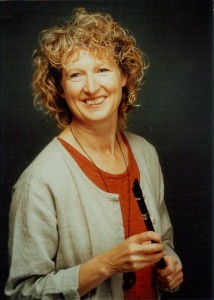 "Just about the best Tin Whistle player this century," is how the Irish Times referred to Mary in a recent interview.
She was born into a very musical family and began playing at an early age winning many awards in Oireachtas and Fleadh Ceoil competitions, including the All-Ireland Championships at Junior and Senior level.
In 1990, Mary, together with musicians Kathleen Loughnane and Dearbhaill Standun, formed the group "Dordan" whose particular and distinctive mix of traditional Irish and European baroque music has achieved wide acclaim, receiving the National Entertainment Award for traditional music in 1993. Dordan have recorded 4 CDs.
In 2000, Mary herself won the prestigious "Traditional Musician of the Year Award."
Mary Bergin's playing is a, "dazzling combination of technique and passion."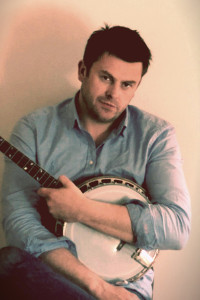 Alan Byrne is a traditional tenor banjo player from Dublin. His playing can be heard at sessions throughout the Fingal area and at festivals nationwide. Alan holds a senior all Ireland banjo title and has toured with CCE on several occasions.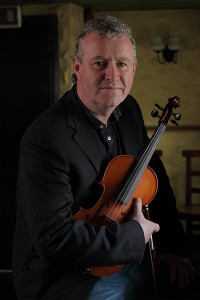 Born in London, fiddle and banjo player John Carty is one of Ireland's finest traditional musicians. In 2003 he was awarded the coveted title of TG4 Traditional Musician of the Year firmly establishing him among the elite in traditional music. Since moving to Ireland in 1991 he has recorded extensively and performs both as a solo player, in duets notably with Matt Molloy and as part of John Carty's Festival Band, At the Racket and as a member of super group, Patrick Street. John's latest album releases include a fiddle and flute duet Out of the Ashes with Matt Molloy and Settle Out of Court with his daughter, Maggie, on banjo and vocals. More recently John performed in and arranged the traditional music pieces in the highly acclaimed film Brooklyn. In addition, John is a tutor on the BA course at the Irish World Academy of Music and Dance in Limerick and with such experience is a highly sought tutor for workshops and summer schools.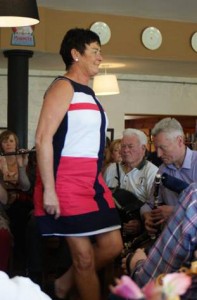 Dancing Tutor – hails from Newtowncashel in the South-West of County Longford, an area surrounded by Lough Ree. She grew up in a household where the love of music was endemic. Her parents Bridgie and James (Hanley), both unfortunately deceased, extended huge hospitality to musicians, dancers, singers, neighbours and friends. Her father played the fiddle and she started dancing at a very young age around the kitchen floor. At the age of ten she attended the Kitty Carberry School of Dancing where over a period of three years she won many championships. It was on meeting with Mick Mulkerrin in 1995 that her interest in Sean-Nós dancing started. Since then she has been teaching both Set Dancing and Sean-Nós Dancing at festivals all over Ireland, Europe and America.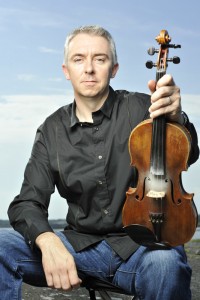 - Musician and Teacher
Fiddle | Greek Bouzouki
Mick is one of the most acclaimed and respected fiddle players in the Irish tradition. To date he has played, toured and recorded with many artists, most notably De Danann. In 2001 his debut solo album "Selkie" was released to critical acclaim on the prestigious boutique trad label Cló Iar-Chonnacht and he has recorded on numerous albums to date. Mick is a leading exponent of the 6-string Greek bouzouki in Irish traditional music.
Mick played fiddle with legendary Irish music group De Danann periodically over 22 years from 1991-2013 (full-time between 2009-2013, recording one studio album Wonderwaltz with the band in 2010). Currently Mick is collaborating with David Munnelly promoting their duet album "Tis What It Is".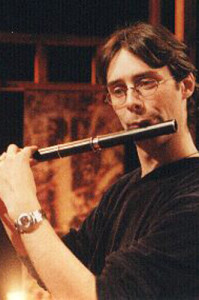 Born in 1972, Tom, from Glenageary, Co. Dublin has been playing for some years in both classical and traditional music circles, in Ireland and abroad. With lessons from Vincent Broderick and influences from many musicians including Séamus Mac Mathúna and Matt Molloy, Tom has established his own style over the years. Widely regarded amongst musicians as a master flautist, he is known for his wild and unpredictable melodic and harmonic variations and for his tenderness of treatment in playing for songs.
As a young musician himself, Tom is very aware of the knowledge and encouragement he was given whilst learning by the musicians he regarded highly, so when not on tour performing with Danú, he pursues his second love in life - teaching both classical and traditional flute to the next generation.
Joining the group in 1996, he has become very well known to audiences as a great storyteller in both English and Irish and with a very tongue-in-cheek sense of humour. Usually the spokesperson of the group, Tom has become the very public face of Danú and is known as a very approachable, friendly and light-hearted person. Yet privately, Tom is someone who takes the history and the playing of the music very seriously and his love, commitment and dedication to Irish music should never be underestimated.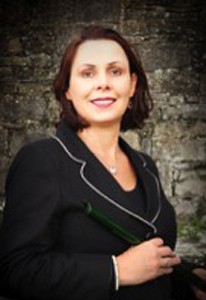 Andrea Gallagher grew up in Newhaggard, Lusk and started playing music at the age of 7.
Andrea's late grandfather Maurice Murphy passed on a love of Irish music with both spending many hours sharing the delights of wonderful tunes and airs while encouraging Andrea to enjoy and develop a deep respect and enjoyment of our traditional Irish music.
The great musician, Mick Mongey, was also a significant influence on Andrea during those precious early years of learning and she spent many happy years learning beautiful music from Mick while attending Kinsealy Comhaltas Branch.
Andrea has made great friends through her music particularly during the many years spent travelling with to Europe USA & Canada with Comhaltas Ceoltoiri Eireann.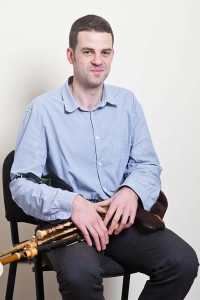 Emmett Gill - Born and raised in a musical family in London he began piping at the London Pipers' Club in Camden Town and was taught by Billy Browne and John Murphy.
He has taught and performed on a regular basis in Ireland, Europe and North America. Now based in Dublin, Emmett served on the board member of Na Píobairí Uilleann from 2011 and has been a full-time Administrator with the organisation since 2013.
His solo CD, The Mountain Groves, was recorded in 2007 at his family home in Co. Galway. and he made a duet CD with fiddle player Jesse Smith 'The Rookery' in 2012.
Emmett piping is influenced by the great pipers of the twentieth century and fiddle playing and piping from the 78 rpm era. With record collector Gerry Clarke, Emmett established the OldTime Records label and they have produced six CD anthologies of Irish traditional music drawn from rare 78rpm discs from the 1920's through the 1940's.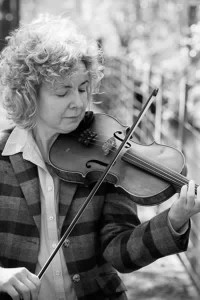 Bríd is an Irish traditional fiddle player from Castlefinn, Co. Donegal and now living near Dungannon, Co. Tyrone. Encouraged by her parents she grew up learning and playing Irish traditional music with her sisters in the Finn Valley area. With music on both sides of the family she is carrying on the tradition of fiddle playing. She won numerous under-age All Ireland titles and other prestigious fiddle awards including the Senior All Ireland, Oireachtas na Gaeilge and Fiddler of Dooney.
Bríd an MA graduate of the Irish World Academy of Music & Dance at University of Limerick has toured extensively and has performed with many great musicians including Dermot Byrne Steve Cooney Donogh Hennessy Danny O'Mahony Arty McGlynn Harry Bradley Tony O'Connell and Cyril O'Donoghue. She has been hailed as one of the leading exponents of traditional fiddle playing of our time. Bríd is highly respected as a teacher and has tutored at many Summer Schools and Workshops throughout Ireland and in France, Holland and the USA. Her first solo CD was released in 2015 and has enjoyed much success to date.
Bríd teaches fiddle at all levels and has extensive experience over many years both in class and one-on-one scenarios.
Past teaching venues include:
*Fiddle Week Glencolmcille, Co. Donegal * Scoil Éigse (CCE) *Irish Arts Week, Catskills, USA *Fiddlers Farm, Niedorp, Holland *Joe Mooney Summer School, Drumshambo, Co Leitrim  *Café Concert, Toucouleur, Brittany, France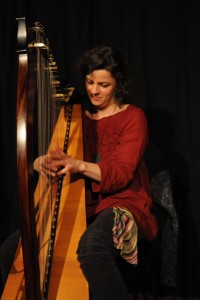 Laoise Kelly, from Westport, Co.Mayo is regarded as one of Ireland's leading traditional harpers. She has pioneered a new style of harping, combining the techniques of fingerpads in the bass and fingernails in the melody.
Laoise has 3 critically acclaimed solo albums and has performed and recorded with the foremost artists in Irish music from The Chieftains to Tim O'Brien. She has travelled world wide, including representing Ireland at the World Harp Festival in Paraguay. She recently directed the first, highly successful, Achill International Harp Festival, on Achill Island.
Laoise's latest album is with Monaghan piper Tiarnan Ó Duinnchinn 'Ar Lorg na Laochra'.
"Her right hand fires out tunes with a fluidity, creativity and clarity that has revolutionised the harp as a solo instrument; her left hand is the source of a new voice in the world of accompaniment and groove . . . while being distinct in its own right. Laoise has made it OK for a harp to sit in the centre of the session and be the heart of the trad band headlining the festival "– Niall Keegan, Irish World Academy, UL.
email: info@laoisekelly.ie
websites: www.LaoiseKelly.ie, www.HarpandPipes.ie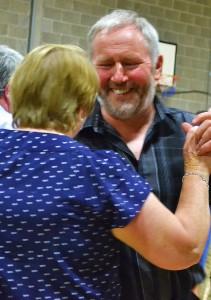 Dancing Tutor. Well known as a set dancing teacher, dancer and CéilI MC in North Dublin, Meath and Louth to name but a few. John was instrumental in establishing set dancing classes in Co. Louth and is the chief organiser of the Annual Termonfeckin Set Dancing Weekend in An Grianán, Co. Louth for the last thirteen years. John remains actively involved in promoting 'the sets' as well as the old style step dancing and along with many set dancers and musicians they travel to several venues in Germany, England and Italy giving workshop weekends.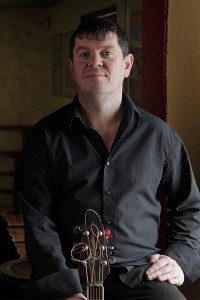 From near Tubbercurry in Co Sligo, Shane McGowan is a musician of considerable note. Born into a family steeped in the rich South Sligo tradition, Shane grew up listening to the traditional music of the area and in particular to his father, Harry who is considered to be one of the finest Sligo flute players. Shane took up the guitar at an early age and is now regarded as one of the present day's most outstanding guitar players. His intimate knowledge of traditional music has lead him to be one of the most sought after guitarists in Ireland today and has performed with some of the top Irish musicians, most notably Matt Molloy, John Carty, Máirtin O'Connor and Seamie O'Dowd as well as country singer Frankie Lane. Shane is a member of the much sought after Dave Munnelly band and has also toured with At the Racket and the Border Collies.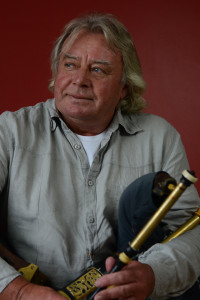 Joe McKenna – a pupil of Leo Rowsome, Joe has been a touring musician all his life. Joe is known for his mastery of the Uilleann pipes and his fearlessness in taking his playing to the edge. His playing retains much of the character of uilleann piping from the past but it is very much alive to the present. His music is big hearted, playful and fiery.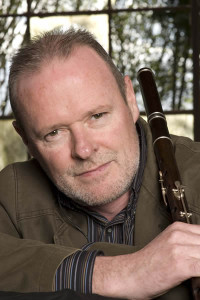 Born in Cork in 1961, Conal Ó Gráda has long been at the forefront of traditional Irish flute-playing and truly has one of its most distinctive sounds. A multiple All Ireland winner in his youth, Conal's debut recording 'The Top of Coom' in 1990 is still regarded as a seminal recording of flute-playing. Conal takes the basic elements of traditional music and forges them into a personal style which, once heard is unforgettable. His fast, rhythmically precise flute-playing has an earthy raucous tone reminiscent of the saxophone and is driven by a spirit from the true heart of traditional music. His second solo recording 'Cnoc Buí' was released in 2008 to widespread critical acclaim.
Conal teaches flute privately in his native Cork and is also a regular teacher at summer schools worldwide, including The Willie Clancy Summer School, Catskills Irish Arts Week and Blas. He is a co-founder of the flute band 'Banna Fliúit Loch Uí Bhogaigh' and is chairman of the traditional flute festival 'Cruinniú na bhFliúit...the Flute Meeting' which runs annually in Baile Bhúirne, Co. Cork. More recently he has begun playing with the band Raw Bar Collective, with whom he released a new CD in February 2011 called 'millhouse measure's'.
e-mail: ogradaconal@gmail.com
websites: www.conalograda.com, www.rawbarcollective.com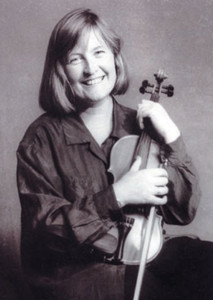 Máire O'Keeffe is a fiddle player, originally from Tralee, Co. Kerry but now living in Kinvara, Co. Galway. She learned to play the fiddle from Castleisland musician, Nicky McAuliffe and her many influences include the fiddle traditions of her native Kerry as well as the fiddling of Donegal and Clare musicians.
She has long had an avid interest in the fiddle music of Scotland, Shetland and particularly the fiddle and piano based traditions of Cape Breton Island in Canada where she was an artist in residence at the internationally renowned Celtic Colours Festival in 2009. Máire has given fiddle workshops all over the world including a nine-month stint during the early 1990s as a visiting Irish Traditional Music teacher in Australia.
For many years she was a fiddle tutor at the Willie Clancy Summer School and for the past number of years she has presented a much sought after "performance class" at the school where students are afforded an opportunity to listen to and interact with some of the legendary fiddle players in Irish traditional music.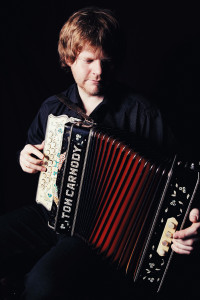 Danny O'Mahony is a traditional musician from Ballyduff in North County Kerry. He grew up playing music with the older generation of musicians in his locality. His late father Mick had a very positive influence on Danny as a young child and nurtured his keen ear and interest in traditional Irish music. Danny's musical style is expressive and deeply personal and reflects his affinity with the music of past masters. Both imaginative and fearless in his interpretation,
Danny's performance abilities have been acknowledged through winning Junior & Senior All-Ireland titles and graduating from the University of Limerick with a Masters in Performance.
In May 2011, Danny released his long awaited and critically acclaimed debut solo recording 'In Retrospect' accompanied by Patsy Broderick on piano, Cyril O' Donoghue on bouzouki and Johnny 'Ringo' McDonagh on percussion. More recently he has collaborated with concertina maestro Mícheál Ó Raghallaigh to release their duet album aptly titled 'As it Happened'. This features Danny & Mícheál playing unaccompanied in the comfort of Mícheál's kitchen. The result is
"In Retrospect is an instrumental fusion of generational tradition where nostalgic tones are enhanced by the innovative instrumentals of a serious talent. A debut delight" - Irish Music Magazine.
Danny presents and produces a weekly radio programme Trip to the Cottage which features Irish Traditional Music and Song for broadcast on Radio Kerry (www.radiokerry.ie). Danny frequently attends festivals and summer schools as a guest tutor, lecturer and performer. His current area of special interest is the music of Tom Carmody and the James Morrison Quartet.
Danny has regularly performed on RTÉ, TG4, RTÉ Radio One, Lyric FM, and Raidió na Gaeltachta. In 2009, Danny revived The Shannon Vale Céilí Band. The original band was formed in Ballyduff, Co. Kerry by fiddler Dr. Mick Sweeney in 1959. The Shannon Vale Céilí Band won the prestigious All-Ireland Senior Céilí Band title at Fleadh Cheoil na hÉireann, 2011.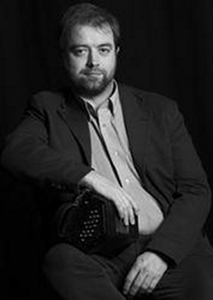 Concertina master Mícheál Ó Raghallaigh is a member of one of Ireland's most loved musical families in Co. Meath and he has been feted as a virtuoso since his teens, moving on to perform with many groups including Providence and 3-time All-Ireland Ceili Band Champions, 'The Tain Ceili Band'.
Mícheál is also a concertina teacher of vast experience and is widely sought after for his expertise and hands-on skills at many of the summer schools and workshops held throughout the country and overseas. Mícheál's concertina playing achieves a great balance of traditional sound and personal expression.
He has performed on radio and television both nationally and internationally, including 'The Mountain Lark', 'The Pure Drop', and other traditional music programmes. A seasoned traveller as well as performer, he has toured widely within Europe including the UK, Scandanavia, in addition to the USA and Canada.